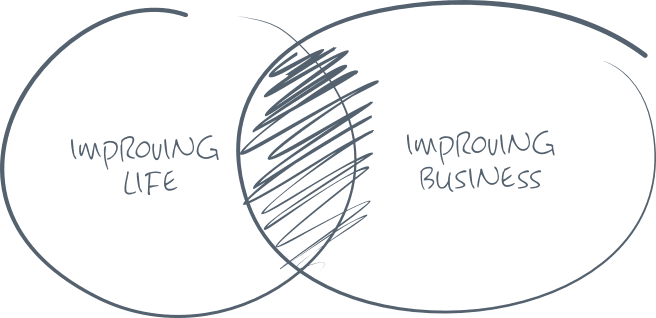 we focus on business innovation
We assume that a number of successful and lasting business solutions are results of innovations that have been able to link strategic corporate goals with the need to address social issues. Precisely these are those that we - together with our clients - are looking for and introduce into the environment of their companies.
we enjoy it together
Some came from the business, others came from working for the non-profit or for the state. Everyone came on their own way. And we came to the fact that we enjoy it together like this… And that's why we're here where it intersects nicely and makes sense.
We found inspiration in Collins, who says "Put the right people on the bus… and put them on the right seats…" This is exactly what we do for each of you. We don't sell same "five people in the office" all the time - we always offer a bespoke "bus". We approach colleagues who are professionals, stand for similar life values ​​and bring the view from the outside because they work for other companies. The most important thing for us is that we enjoy working together.
we enjoy it with you
The biggest pleasure is working with similarly tuned clients. We want you to enjoy working and communicating with us. We have a basic Innovation Footprint team for structured consultation and professional procurement management and communication. The others are specialists looking forward to the next journey.